There is a duel coming in the fitness wearable space and it is not between competing platforms or brands — there is a clear division between fitness trackers that have a substantial display (like the upcoming Surge from Fitbit or the Microsoft Band) and those with no display at all (like the new UP3 from Jawbone). Of course, there are options that walk the middle of the road sometimes with a more limited screen and sometimes a "bonus feature" that may add value.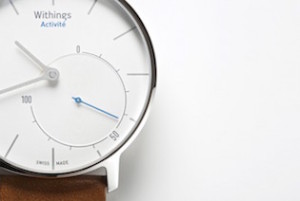 [hr]
If the recent analysis from Gartner (a leading information technology research and advisory company) is correct, 2015 will bring a dip in overall shipments of fitness wearables, owing to overlapping functionality between different types and because smartwatches are eating into their functionality (while offering communications features). Of course, 2015 is also the year that Apple will release their smartwatch to consumers — which includes fitness tracking functions. But Gartner then predicts that the category will regain any losses in 2016 thanks to "better, more versatile designs and lower cost displays".
The Gartner report predicts that fitness bands and other fitness monitors may fill a non-retail niche in the future by being increasingly offered by gyms, wellness providers, insurance providers, weight loss clinics and employers, sometimes at subsidized prices or for free.
The issue that the Architechnologist sees with Gartner's predictions a pragmatic one: many people own at least one watch already, often having different watches for different occasions. If the fitness tracking device is the user's watch, then the user is limited to either abandoning all other wristwatches or losing tracking capabilities when another watch is desired. Alternatively, a bracelet device could be worn in most situations in addition to a wristwatch of the user's choice.
There are third and fourth possibilities:
The potential of a single, small device that can be secreted away on the user and is robust enough to monitor all the possible activities is clear.  Unfortunately,  fob-type monitors have been largely overtaken by wrist-mounted wearables — possibly because of convenience or that small devices tend to get misplaced.
Finally, the penultimate solution to the problem: the creation (and acceptance) of a platform that would allow for a user to have multiple wearable fitness trackers that contribute their data to a single account where the benefits of humanistic intelligence and quantified self might be presented to the wearer. Platforms that might fulfill this option are already in existence: HealthKit (Apple), Google Fit, S.A.M.I. (Samsung) and others. While the concept of cooperation between competing fitness wearables certainly seems outlandish, the idea actually could be very profitable by promoting the idea of specialized wearables — not only opening the door to sport-specific devices, but also event-driven device selection… and a tremendous market.