It appears that SmartThings was indeed a "perfect inaugural project for the Architechnologist" as we stated back in 2012 (SmartThings For Your Dumb Place) — there are reports that Samsung is in negotiations to purchase the company (originally reported on TechCrunch here).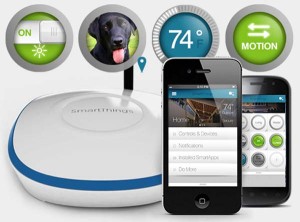 Like several other universal Internet of Things (IoT) platforms on the market today, SmartThings was designed to connect the things in your physical world to the Internet, allowing user monitoring, control and automation from anywhere. Combining specialized hardware units with "SmartApps" that personalize the experience, SmartThings endeavors to unify the automation of our world. By using a single "language", SmartThings will allow our many highly intelligent devices speak to with previously mute and dumb devices and then work together.
[box type="info"]Ed. Note / Full Disclosure: I backed the KickStarter campaign for Smarthings, an investment of $149 at the "Early Bird" level.[/box]
The first inklings of this development might have been seen at the New York City Samsung Living Atelier event in June 2014. Described as an event to introduce the 2014 Samsung Home Appliance Family, there were more connected devices on display than appropriate at the time, including an extremely easy-to-overlook display of Samsung's connected LED light-bulbs (so easy that some members of the public relations team at the event did not even know it was hanging over their heads).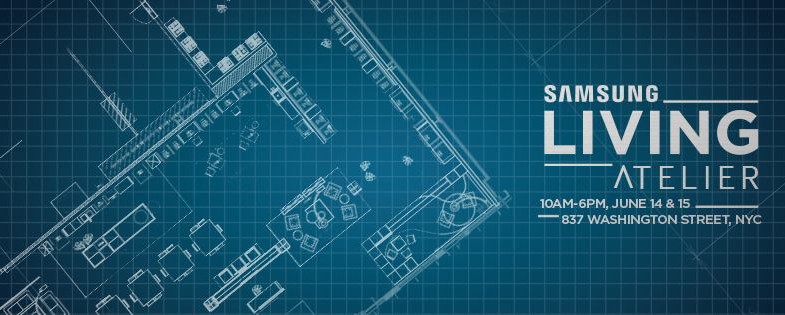 It makes sense to assume there is at least some truth to the Samsung/SmartThings deal; nearly every large technology company is working to develop a foothold in the "smart home" and Samsung's existing catalog already holds many items that attempt to speak to each other. SmartThings would make an excellent candidate for the position in Samsung's world, it has a devoted base of do-it-yourself users and more than 5000 very dedicated developers.
Utilizing an outside platform (like SmartThings) could allow communication between Samsung's appliances, televisions, home audio, mobile devices, computers, cameras and wearable technology — all of which are currently on the market… and just waiting to chat.[box type="alert" size="large"]Update, 14 August 2014. It's official. SmartThings Co-Founder & CEO, Alex Hawkinson, announced that SmartThings has been acquired by Samsung. He also announced that SmartThings will operate as an independent company within Samsung's Open Innovation Center group. The announcement came in a blog post by Hawkinson, which can be seen here.[/box]