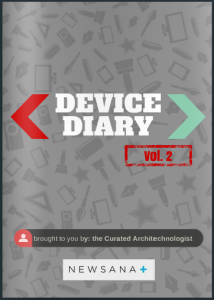 The second amazing volume of the <DeviceDiary> is now readily available to the public — we have included another ten amazing examples of technology and related products, all of them ranking high in the "cool, I need that" category. Upcoming volumes will be coming more frequently and access will continue to be given to subscriber a month before these special editions are opened up to everyone.
We encourage you to subscribe to the "Curated Architechnologist" for first access to upcoming issues.
Click here to subscribe.