Last week the Architechnologist posted about the death of the Revolv hub after it's purchase by Nest (PREMIUM CONTENT: Revolv Turns To Dust. Does HomeKit Win?) and what it could mean to the ecosystem of the smart place. In addition to Revolv, we mentioned other platforms including SmartThings (now owned by Samsung, but left to continue business as usual) and Crestron's Pyng, Lowe's Iris system, the Wink offered by Home Depot and the relatively new Harmony Living Home device that works with Logitech's line of remotes.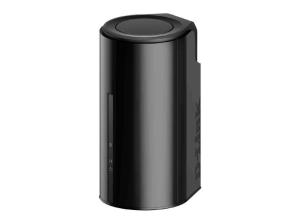 The idea of one gateway to control all devices (at least potentially) continues to be the holy grail of the Internet of Things (IoT) despite the aforementioned contenders. Missing from our roundup is the Staples Connect system, with software provided by Zonoff; this possible heir to the throne was left out of our article because the potential of the system is greater than the sum of it's parts. Three reasons that individually might hold some promise, but together are a system that is the current "hub to rule them all": 1) a comprehensive software platform, 2) robust hardware and 3) an immensely powerful distribution system.
Staples Connect has recently made a substantial improvement to it's system with the introduction of a new hub powered by D-Link that includes several radios that were previously missing from the system. Now featuring Wi-Fi (IEEE 802.11b/g/n), Z-Wave Plus, ZigBee, Bluetooth low energy technology and even Lutron Clear Connect, the Staples Connect hub has much of the power that would be needed to resolve our "hub fatigue" from so many disparate items that want to connect to the internet through their own application or hub.
For interested technophiles, the Staples Connect Hub is already available (directly from Staples, here, and even in some physical locations) for a very, very reasonable cost of $79.99 (Ed. note: there are deals to be had if you purchase other Connect products at the same time).
Staples Connect exists outside any one brand family and should allow unfettered communication between appliances, televisions, home audio, mobile devices, computers, cameras and wearable technology from companies including D-Link, Honeywell, First Alert, Ecolink, Schlage, Yale, Aeotec, doorbot, Phlips and Lutron. The Architechnologist will be running a real-world test of the Staples Connect system in the coming weeks and will publish the results for your consideration.