Engineers from Microsoft have made a new operating system which could enhance the control of the smart home.  The new software will become a platform for making apps for "installation" to flats and houses which are furnished with different electronics and household appliances.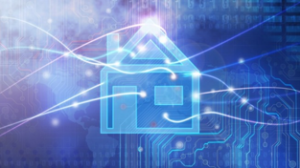 In spite of the wide variety and availability products for home which can be networked (different CCTV cameras, motion sensors, thermal relays) all of them work independently from each other.  But software from a new team at Microsoft called the Lab of Things is able to provide centralized virtual control panel from different devices in the smart home.  They offer some direction for making apps for homes based on the Lab of Things web standards.
The announcement was made at the annual "Faculty Summit" for Microsoft researchers and third-party developers.  In contrast to other systems for controlling the smart home, this one can offer more opportunities, the company said.  The idea of the single platform is to make sticks and stones cooperate with each other with the help of Internet.  The Lab of Things project is based on the foundation of the Home OS, which was an earlier development of Microsoft Research.
This software is available at lab-of-things.com.  After installation on a home PC it finds all household appliances connected to the same network. At the product's presentation the researcher from Microsoft showed how Lab of Things can by itself recognize the sensor of closing and opening the door. A user can also set the function of sending notification be e-mail.  The opportunity to get the remote access to the recording cameras was demonstrated separately.
The potential scope of the new OS is really wide.  Home automation systems are able to control power and water consumption by tracking the habits of tenants and suggest other methods of controlling and saving resources for their life.  Lab of Things can be used not only in private houses; according to experts minds this system is good for medical establishments, sport complexes and different commercial buildings.