Bandwidth and battery, battery and bandwidth: the two defining limits for most technology and mobile devices are even more susceptible thanks to the necessity of a cellular signal.  A signal booster with the ability to magnify a less-than-adequate cellular signal has been a semi-mythical goal; we have seen everything from wifi-based microcells to adhesive antenna enhancement coils – the great majority of which were absolutely useless or simply false claims.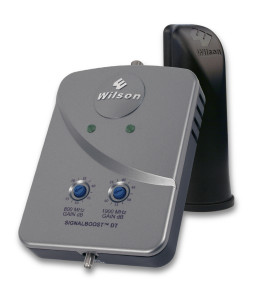 At a meeting with Wilson Electronics at the 2013 International CES, their representative claimed to have a functional cellular signal booster and we were appropriately skeptical.  In the end, the Architechnologist decided that the only way to overcome the negative reputation of the signal booster was through a real-world, hands-on field test.
We installed Wilson Electronic's SignalBoost DT signal booster in the home of a friend who had notoriously bad cellular coverage throughout their Manhattan apartment.  It is a spectacular apartment, overlooking the Hudson River with a view of the Statue of Liberty and Ellis Island, but cell phones only worked consistently in one corner (with a view of the Staten Island Ferry terminal).  The problem was so dramatic that there was a beautiful overstuffed lounge chair unceremoniously jammed into that one corner that was a de facto "phone booth".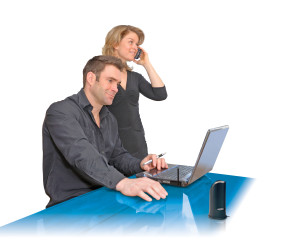 The signal booster collection from Wilson Electronics claim to work completely transparently with the different generations of different carriers' networks.  The setup was fairly simple, although there was a bit more trial-and-error than we expected when placing the receiving antenna (that might be a consequence of living in a dense urban environment).
The result?  After the installation of the signal booster, we were amazed with the tremendous success (and the end of a mythical barrier) as the cellular signal in their living room never falls below three bars and is improved in the adjacent rooms as well.  The cushy chair has been moved to join the couch near the coffee table and an antique telescope is now on display in the corner. There are some minor fluctuations with inclement weather, but nothing that would cause a dropped call.  Now to see if I can get the unit back…
Cellular Signal Boosters from Wilson Electronics are available on Amazon: Amazon Link
.